About Us
Welcome to the wonderful world of Nearly Natural. Where you can shop with confidence knowing our floral collection..."looks so real, they're Nearly Natural!" Pioneers in our industry; Nearly Natural is the first artificial floral company to hire head designers with years of experience in the live plant industry. We source products with a sound and in-depth knowledge of our industry...Nature.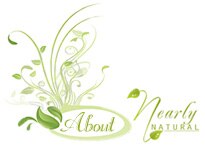 We travel around the globe twice a year in search of the best products available on the market today. We turn over leaves to check for color accuracy and feel for textures. It's our mission to provide exceptional products that exceed the expectation of our customers at a price that is fair and reasonable.
Our Experience
Our experience dates back over 75 years to the patriarch of the Nearly Natural family, Henry Friedmen. Grandpa Nearly Natural himself was a renowned horticulturist, with actual species of plants named after him. Generation after generation of the Nearly Natural family found themselves inspired and entranced by the beautiful gifts nature has to offer. Today we use that inspiration and experience to make nature proud. Our creations are styled and arranged to mimic perfection. With each new design as an official part of our quality check, we stop and ask ourselves..."Would Grandpa approve?
Our Philosophy
It's our philosophy, attention to detail and dedication to customer service that has helped us grow to level of success we enjoy today. We invite you to browse our online catalog and encourage you to bring part of the Nearly Natural family into your home today. We look forward to brightening your home or office, helping you find that perfect gift and hearing you say "Wow, they look so real, they're Nearly Natural!
Sincerely,
Robbie Singer
President
Nearly Natural